Exein and Lattice Collaborate to Deliver Joint Hardware Root-of-Trust Security Solutions for Industrial and IoT Devices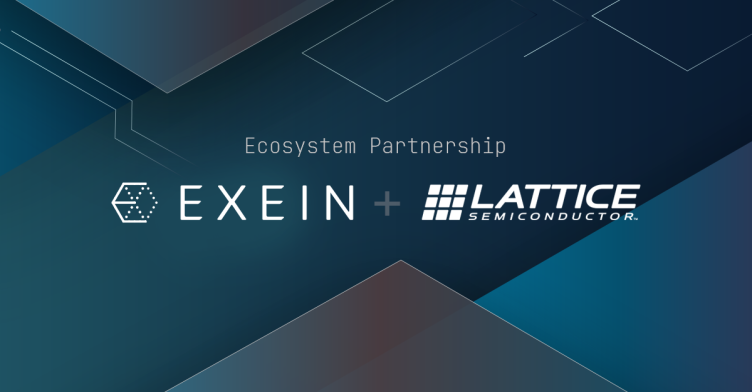 Rome, March 7, 2023 / Press Release / Showcasing End-to-End Security and Resiliency Solution at Embedded World 2023
Exein, a leading provider of runtime threat detection and incident response solutions for IoT systems, has announced a collaboration with Lattice Semiconductor to create joint hardware Root-of-Trust (HRoT) solutions for next-generation Industrial and Internet of Things (IoT) devices.
Leveraging Exein's Runtime detection and response capabilities and Lattice's secure control FPGAs and application-layer HRoT security solutions, the initial focus is on providing a complete end-to-end security and resiliency solution for Linux environments, which will be on display at embedded world 2023.
Through this collaboration, Exein and Lattice aim to help customers achieve continuous mutual trust between the hardware and firmware layers of their connected devices, adding elevated levels of protection against external cybersecurity threats.
"We are thrilled to join forces with Lattice to offer a complete end-to-end security and resiliency solution for Linux environments," said Gianni Cuozzo, CEO of Exein. "By combining our expertise in threat detection and response with Lattice's hardware-based Root of Trust solutions, we can provide an unparalleled level of security. We are confident that this collaboration will be highly beneficial for our clients and the broader IoT ecosystem."
"Delivering continuous FPGA-based innovation that addresses the needs of our customers and enables secure, resilient systems is a top priority at Lattice," said Eric Sivertson, Vice President of Security Business, Lattice Semiconductor. "We're excited to work with Exein to further enhance and expand the reach of our security capabilities to help secure a broader set of Industrial and IoT applications."
Exein Runtime is an advanced solution developed by Exein to proactively detect and respond to external cybersecurity threats in real-time. With deep security observability and automated response capabilities, Exein Runtime is able to monitor the device network stack, track filesystem activities, and keep a close eye on processes, ensuring that any potential threats are quickly detected and dealt with.
At the heart of the Exein Runtime system is Pulsar, the open-source, eBPF-based kernel observability framework developed by Exein and written entirely in Rust. This technology provides extreme performance even in constrained embedded environments, making it an ideal fit for IoT systems.
To see the complete end-to-end security and resiliency solution for Linux environments in action, visit Exein in the Lattice Semiconductor booth (Hall 4, booth #528) at embedded world 2023. More information on Lattice's exhibition plan for the show can be found here.
Lattice Semiconductor Corporation, Lattice Semiconductor (& design) and specific product designations are either registered trademarks or trademarks of Lattice Semiconductor Corporation or its subsidiaries in the United States and/or other countries.