Exein at Rustlab: Pioneering the Integration of BTF in eBPF Development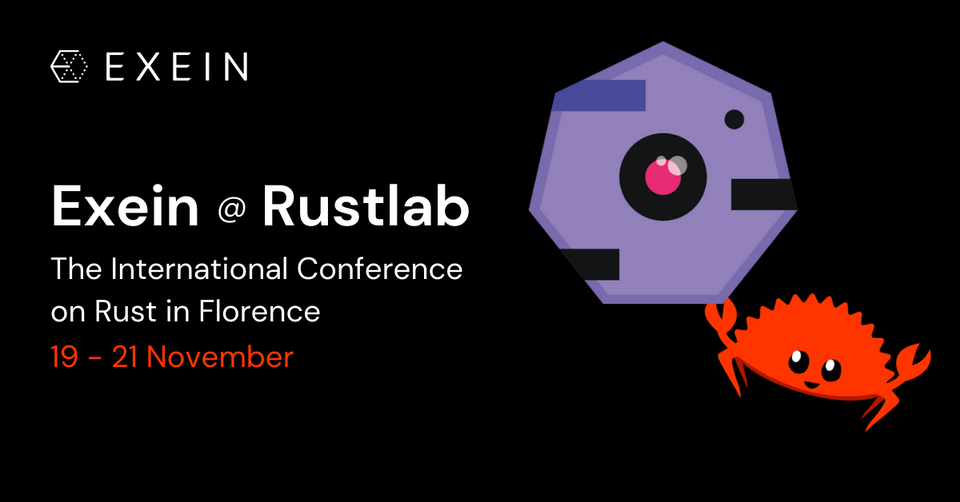 At technology conferences, companies often present their new and important innovations, leading the way for the future. This year, at Rustlab, we at Exein aim to make a significant impact, highlighting our dedication to evolving kernel programming dynamics.
Our focus? The complex world of eBPF and its crucial integration with BTF, all using the Rust programming language.
Rustlab is a hub for Rust enthusiasts and experts, and as addicted to kernel programming, we're not just attendees but active contributors. Our very own Rust engineer, Michal Rostecki, will be speaking, sharing Exein's insights and innovations with the community. We're eager to connect and contribute to the discussions at the event.
What we'll talk about?
Our spotlight at Rustlab revolves around Aya, the Rust-based library. While Aya has played a crucial role in bridging Rust with eBPF, there has always been a need for deeper integration, specifically with the BTF (BPF Type Format). BTF, with its ability to ensure consistent support of all kernel versions, offers more than just a feature; it serves as a gateway to streamlined and efficient kernel programming.
Why is BTF important? Think of it like a corporate hierarchy, where each department depends on another for specific inputs. In the eBPF landscape, BTF makes sure that these dependencies are always consistent, reliable, and free from differences, regardless of kernel versions. For Exein, making BTF a priority in Aya is like encouraging smooth collaborations between departments in a corporate environment. It's about reducing obstacles, ensuring clear communication, and improving efficiency.
In our presentation, we will explore the details of BTF integration, emphasizing the important role of LLVM in this process. Participants can expect a thorough examination of the difficulties encountered, the advancements made, and the future plans for Aya in the eBPF ecosystem.
To our peers, partners, and every Rust enthusiast attending Rustlab: we invite you to join us in this discussion.
Let's explore BTF, understand its potential in eBPF programming, and imagine the future of kernel programming. Together, as a community, let's shape the direction for the next wave of Rust innovations.
📍
See you in Florence on November 19-21.
Together, we shape the future.