Exein to Participate in the Second Annual Cyber Defence and Artificial Intelligence Conference in Prague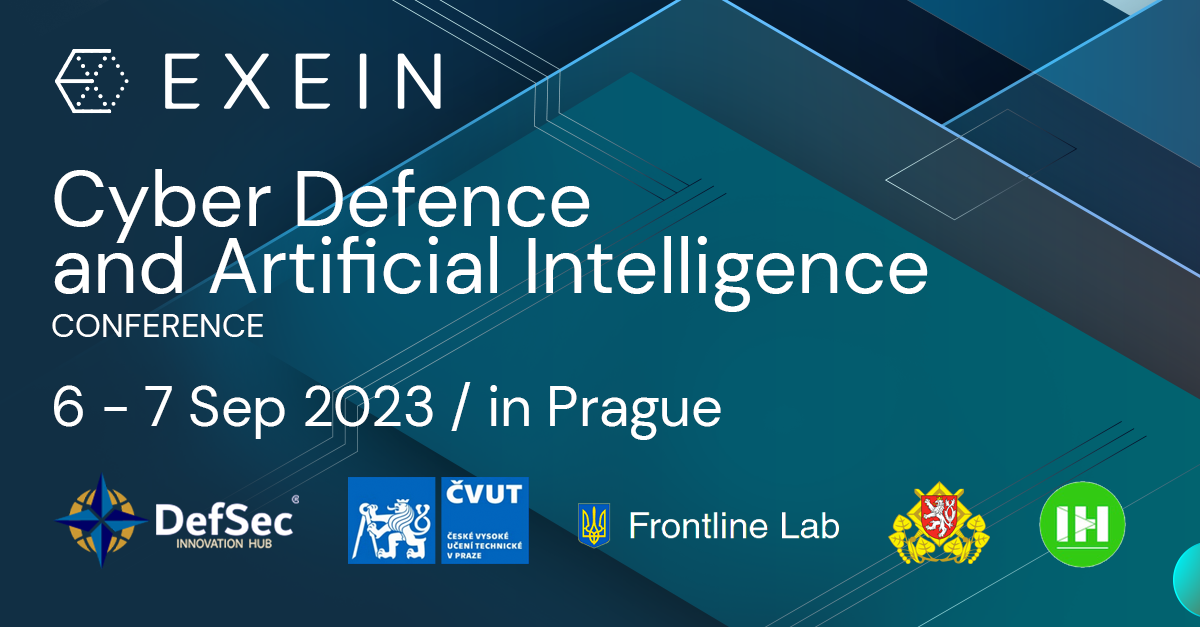 Rome / Prague – September 5, 2023. Exein, a global leader in IoT embedded security, is delighted to announce its participation in the second annual Cyber Defence and Artificial Intelligence Conference, taking place on September 6-7, 2023 in Prague. This prestigious event is held under the auspices of the Rector of the Czech Technical University in Prague (CTU), Professor Vojtěch Petráček, and is supported by the NATO ACT Innovation Hub.
The conference aims to facilitate discussions on the practical implementation, use cases, new trends, and challenges in both artificial intelligence (AI) and cyber defence. Building on the success of the inaugural conference in 2022, this year's event promises to delve deeper into the topics at hand and bring together distinguished speakers from around the globe.
Exein's CEO, Gianni Cuozzo, is scheduled to deliver a speech on September 6, focusing on the role of Embedded Security as a Proactive Defensive Countermeasure. Cuozzo's talk will provide valuable insights into the importance of embedding security measures within devices to proactively defend against cyber threats in the ever-evolving landscape of IoT.
"Participating in this conference is a great honor for us at Exein, and we are excited to share our insights and knowledge on proactive defensive measures within the field of IoT security," said Gianni Cuozzo. "We believe that embedded security is a critical component in the fight against cyber threats, and we look forward to engaging in meaningful discussions with other industry experts at this important event."