Introducing Fernanda Santos Santana Assistant at Exein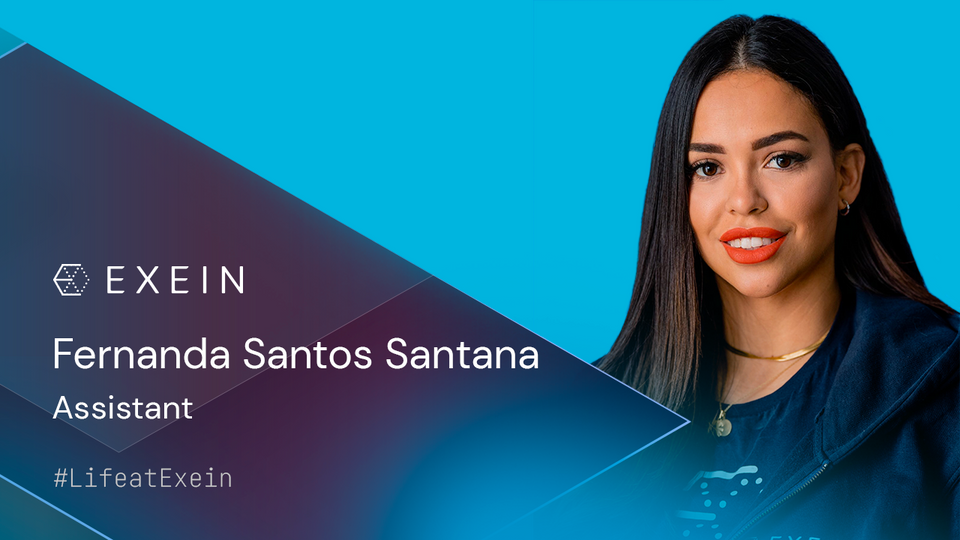 From Brazil to Rome: A Journey of Personal Growth and Success at Exein
I come from Salvador de Bahia, or rather from a small village nearby called Ribeira do Pombal.
It's a lovely yet disadvantaged small village in Brazil. I used to live in a normal house with my grandmother, uncle and mum until the age of 8, until we decided to move to Italy.
Here I began my studies without knowing any Italian. It was like starting from scratch, but fueled by an intense desire to learn, and with the help of a supportive teacher, I quickly mastered the language.
After high school, I started working right away. I covered various roles for various jobs including waitress, bartender, secretary and assistant.
Embracing these diverse roles has been instrumental in shaping my professional and personal journey and prepared me to take on new challenges with confidence and adaptability.
After searching for an open secretarial position for a while, I came across the vacancy at Exein and decided to give it a try, though I didn't have high hopes initially.
As someone new to the world of cybersecurity and IT, I didn't feel up to the level of the other candidates, as they all seemed much more skilled and experienced. Despite these challenges, I was still offered the opportunity for an interview, which pleasantly surprised me.
I still remember the feeling of stepping inside Exein's vibrant workspace. It felt like luck had knocked on my door, presenting me with an opportunity that would change the trajectory of my life.
And from there on everything fell into place: the interview went well and I was offered the assistant position, which marked the beginning of a transformative chapter in my career and life.
It's been two years now and I love my job. As an assistant my primary responsibility is managing the office and providing support to coworkers. I take great pride in maintaining a well-structured and harmonious workplace environment, contributing to the overall success and positive atmosphere at Exein.
In Exein, I discovered the power of learning and personal growth. My journey here has not only introduced me to the realm of cybersecurity and high-tech but has also broadened my horizons in ways I never thought possible.
Exein's IT world means being surrounded by numerous dedicated professionals always prepared to help, teach, and uplift you at a moment's notice – an incredible and fulfilling experience.
At Exein no one is an island. We look out for each other, we are there for each other and we encourage each other.
With immense gratitude, I look forward to continuing this transformative path with the amazing team at Exein, knowing that we hold the power to create positive change, one step at a time.