Introducing Gianluigi Spagnuolo Security Firmware Developer at Exein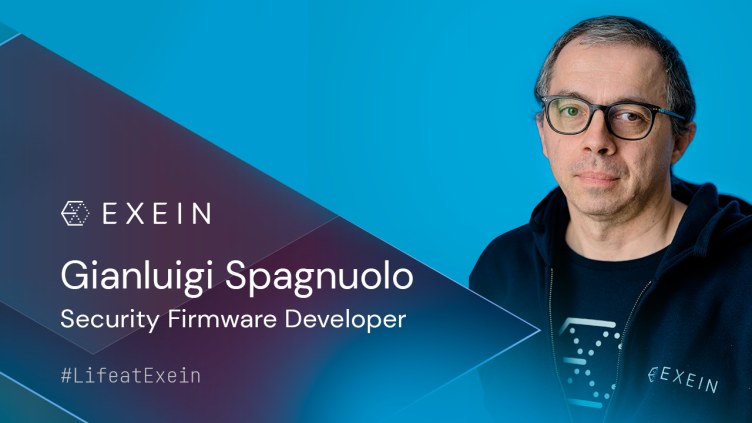 This is not a story about a kid building a computer
It all started while I was studying mechanical engineering in university, so let's say around my early 20s. I was surely interested in most of the topics but I wasn't passionate about them. At that time there was a lot of buzz around technology innovations and computers, so in my spare time I started getting in deep on computers and programming languages.
This is why I'm saying that this is not a story of a kid building a computer at 6 years old, computers came late in my life. But as soon as they came, I can say, they changed my life (for the better!).
This passion about everything technological and computers led me to take a step out of my comfort zone. I dropped out of mechanical engineering just before graduation. I firmly believe passion is the biggest driving force you can have. Everything in life will have much more meaning when you find your passion.
So I started again, re-enrolled in Engineering school, this time, Computer Engineering. After a period as a university researcher, I worked as a firmware developer and not too long after that I discovered Ruby, a programming language that changed all my cards on the table and led me to start developing web applications.
Throughout this whole period of big changes, I enjoyed reverse engineering so much that it became my hobby.
After a while I found Exein, or maybe Exein found me. They offered me to be a Firmware Developer and Reverse Engineer. For years I looked for jobs that covered the same position but it was an almost nonexistent field in Italy and still is. Briefly said, I was offered to turn my hobby into my job.
I said yes. It seemed so incredible to me to have found a reality in Italy that would allow me to follow my passions, experiment with cutting-edge technologies and freedom in choices, such as using Nim language for projects.
Working as a reverse engineer can be frustrating. Often it happens that for many days you don't move forward and then suddenly everything unlocks.
With this in mind, after a while, Exein Analyzer was born. It started as a simple CVE checker,  then it evolved over time to what it is now: An advanced solution that automates the first, most tedious steps of the reverse engineering process by giving the user an accurate picture of his cybersecurity posture of his devices.
I am proud to have contributed to this incredible project and to be a part of all that is to come. At the end of the story, the advice I would give to someone who is starting on my path would be to not follow the path, follow the passion.
You will need to put in some time and energy to find it. The good news is that whatever it takes, it is well worth it!