Introducing Marinella Caracciolo Digital Marketing Specialist at Exein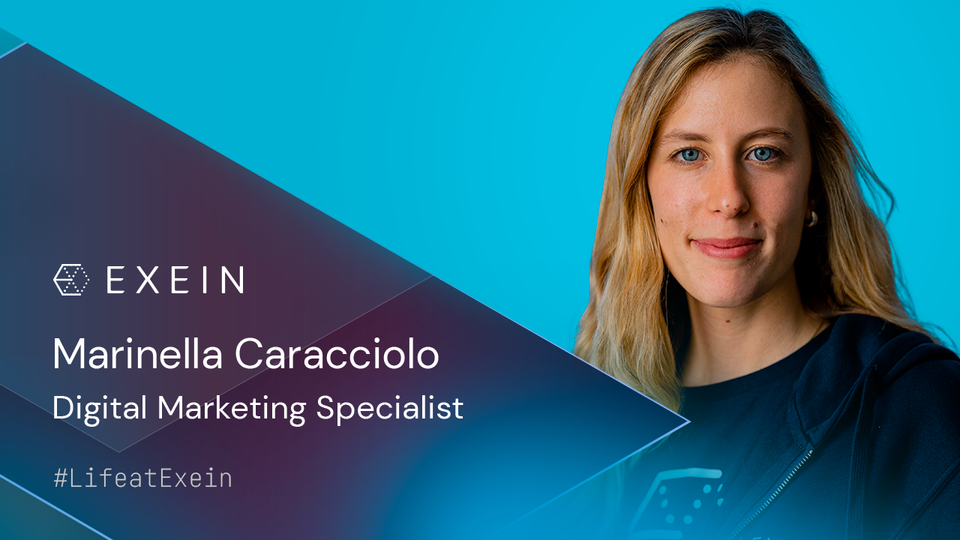 Breaking Comfort Zones: From Solo Travels to Digital Marketing at Exein
As a teenager, I was fascinated by physics and its ability to explain complex phenomena in the world. It showed me things that were hidden and, since I wasn't really into science, I think this idea of explaining complex ideas in a simple way made me decide to take a bachelor's degree in communication.
I've always had a strong desire to discover new things and often take the road less travelled. This curiosity has led me to explore many fascinating places. From the stunning landscapes of South Africa to the diverse cultures of East Africa, where I chose to stay for an extended period. Each experience left a lasting impression. I was also fortunate to discover the serene beauty of Sri Lanka, where I was able to further my passion for surfing.
During these experiences, I had the chance to dive into the world of digital marketing by working as a digital nomad and undergoing training.
I soon moved to Spain, where I focused on studying for my Master's degree in Digital Marketing. However, my plans were unexpectedly changed because of the global pandemic, and I had to return to Rome. Despite this unexpected change, I didn't let it stop me from seeking knowledge and personal growth. By engaging with digital learning, I have been able to adjust to the new challenges and continue my learning journey with excitement and determination.
Throughout my career, I've been involved in a range of intriguing experiences, always fostering connections with people. One of my most valuable roles involved working in translation and marketing at a psychology publishing company. This role deepened my understanding of human behaviour and underscored the significance of effective communication.
I also had the opportunity to explore the captivating world of cinema. I honed my storytelling skills and collaborated with many talented individuals at a film and TV production company. These diverse experiences have shaped my perspective and allowed me to bring a unique and versatile approach to my work.
A serendipitous LinkedIn post led me to Exein, an exciting tech company that turned out to be a hidden gem in Italy. While many young professionals face underpaid and toxic environments, Exein has provided a safe space for me and my colleagues to grow and thrive.
Over the past year at Exein, I have come to appreciate the fact that life is full of unexpected and amazing moments. These moments add a unique and special touch to our journey, making it even more memorable. Just like the poet Robert Frost beautifully expressed in his poem "The Road Not Taken," there is something captivating and alluring about exploring paths that are less travelled.
In the world of technology and B2B marketing, there is a wide and complex landscape to explore. It's a space rich with chances and interesting challenges that always spark my curiosity. Every day brings a chance to learn and solve the puzzles that come up. It is the constantly changing nature of the industry that keeps me interested and motivated to explore more.
Exein is an exciting and vibrant place where every idea is highly valued, motivating me to contribute even more. In this empowering environment, I am constantly inspired to share my unique insights and have the freedom to try new things and explore innovative approaches. Through my marketing efforts, my goal is to invite others to join Exein's exciting journey, as we all work towards success and growth.
Based on my past experiences, if I were to offer advice to someone embarking on a similar journey, I would encourage them to break out of their comfort zone, embark on explorations, and embrace the spirit of discovery.
It is very important to nurture your passion in the way that feels most authentic to you; it should never be forced upon you.
In conclusion, life often calls us to step out of our comfort zones and embrace the unknown. At Exein I embarked on a journey that fuels my passion every day. l encounter approachable and professional individuals, a captivating product and, as a proud Roman, I get to work in a beautiful office located in the heart of the capital.
I am very thrilled to be a part of this exhilarating adventure! Can't wait to see what the future has in store for us.