Cybersecurity Month (is every month)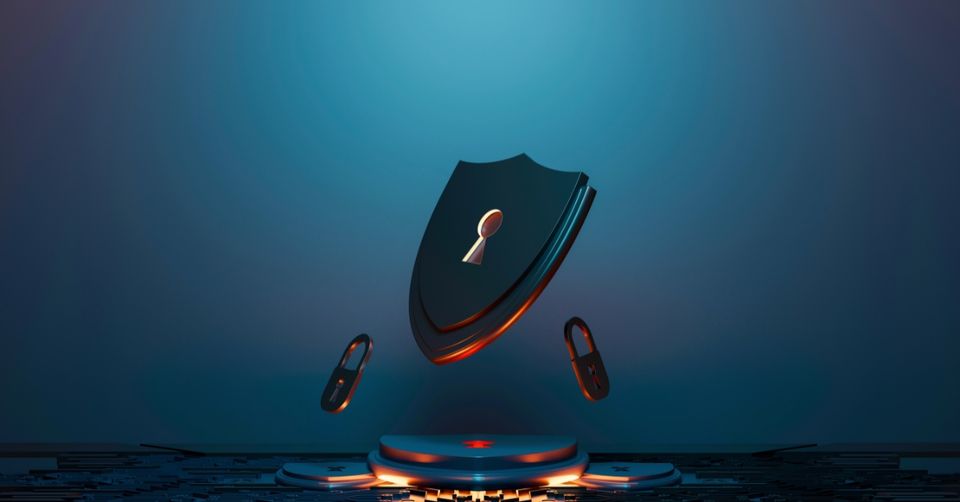 Smart devices don't stop at phones and computers – smart locks, lamps, fridges, and other home and business equipment are getting connected.
There are around 17 Billion active IoT devices in the world and by 2025, there will likely be more than 29 Billion IoT devices connected - roughly around 4 connected devices per person. Many, right?
Today, the advantages of innovations conflict with security. The internet was designed to share information, not protect it. Its fundamental infrastructure was built for researchers around the world to communicate and provide access to data. While significant improvements have happened over the last 20 years in security, so have new opportunities for bad actors to take advantage of it.
The countless connected devices are frequently linked to other elements, including vital data owned by individuals and companies lacking the knowledge to oversee them, deter risks, or recognize the inherent weaknesses that arise when technology advances as fast as it does in the present day.
One log into an unsecured network (think of the free internet access you use at your favorite coffee shop) could give a motivated person with tech skills access to your cell phone and everything connected to it: bank accounts, saved passwords, social media, documents and yes, even your new smart fridge.
What is scarier than Halloween?
October is Cybersecurity Month, a fun coincidence given that the scariest holiday of the year falls in the same month. It is a fitting theme for the terror that can come from a security breach. Many businesses never recover from a cyber breach due to the expense and hit to their reputations. You should aim to have someone with an in-depth knowledge of this topic handling it for your company.
But even full-time IT professionals might feel outside their comfort zone when addressing security issues.
Being proactive is a lot less expensive, less stressful and less scary than a cybersecurity nightmare.
Our industry is full of articles, videos, webinars and posts exploiting cybersecurity-related anxiety. It all ends up on a simple message: "Buy this product so you won't get hacked." But it is never true. Because it cannot be true. These statements are always only partially true.
Safeguarding against the threats that lurk on the digital highways demands a variety of protective measures: innovative technology, processes, continuous monitoring, training and certainly teams of highly skilled experts.
However, here we are recommending a specific product. Why? Because this represents a new generation of products. A significant evolution. It is called Exein Runtime and here is how it works:
It is positioned in the device itself (not like all other software protecting the network) and monitors system-wide behavior. It constantly observes code changes, unusual access and security settings.
It scans each endpoint for known vulnerabilities and sends alerts to your IT team for further investigation and to proactively strengthen defenses. And all this happens without any discernible impact on the users. Installation is equally discreet as it can be deployed on already in use devices without disrupting operations.
With technology designed specifically for IoT, Exein Runtime is optimized for exceptional performance and edge security. It protects computing resources and data directly at the data source, rather than relying solely on centralized data centers or cloud-based security measures.
Exein Runtime's core agent is at the heart of the system and is entirely written in Rust, a modern and secure language that guarantees high performance even in limited environments, such as PLCs and IoT devices. The modular design of the underlying technology makes it extremely easy to customize the solution to the specific needs of the use case, enabling the right balance between observability and operational cost.
This is like hiring a never-stopping, always-improving, AI-enabled, cyber security guard.
Why Cybersecurity Awareness  Month matters to  Exein
At Exein we are committed to security and compliance. We strive not only to comply and implement best practices but to stay one step ahead, pioneering the future of privacy and security, ensuring that individuals and organizations can navigate the complexities of the digital age with confidence and resilience, even as technology continues to evolve.
In the coming months, we will be delineating the responsibilities each individual has in contributing to cybersecurity, both in their professional and personal spheres.
This will be achieved through the diligent implementation of best practices and an in-depth exploration of various subjects, including the latest techniques employed by cyber attackers, the dynamic and shifting terrain of security, and comprehensive education on cybersecurity from an individual level to an enterprise perspective.