The lasting impact of social responsibility initiatives on employee well-being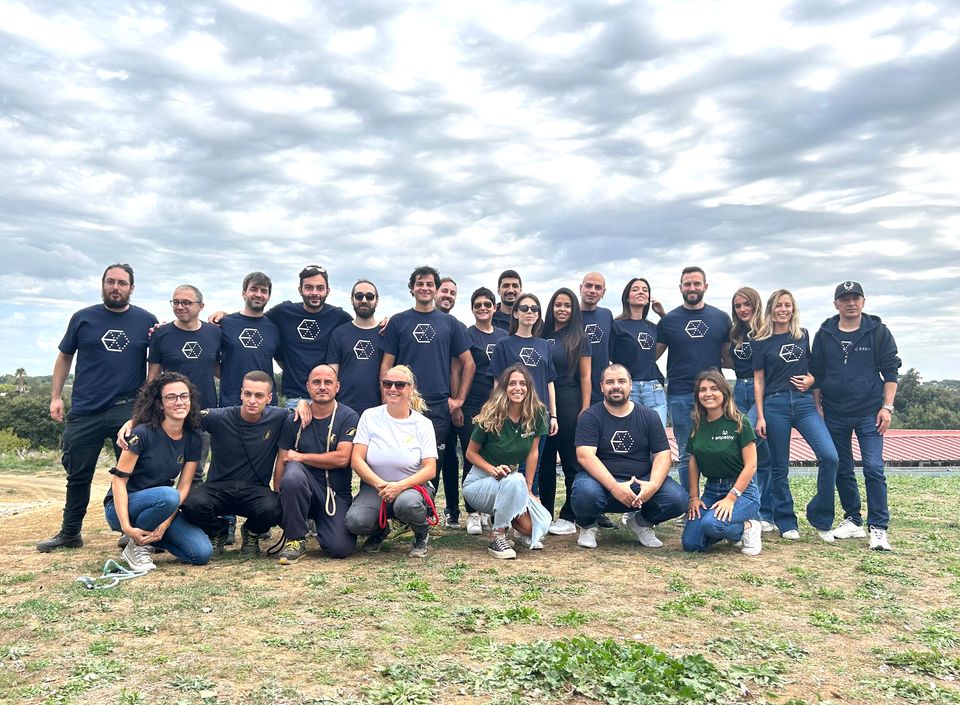 Our recent initiative within Empethy's Corporate Responsibility Program has had a profound impact on our team and company culture. We had the opportunity to visit the Valle Grande shelter, where we shared unforgettable moments with the dogs of the Noi & Loro Association. This experience reinforced our commitment to empathy, inclusion, and social responsibility.

In this blog post we will explore deeper into this initiative and its impact on the well-being of our employees through a conversation with Gerardo Gagliardo, Exein's CFO.

How did you discover this association?

I came across Empethy on LinkedIn when one of their articles appeared in my feed. I decided to explore their initiative, and I was genuinely impressed. Before becoming a part of Exein, I had aspirations to launch a venture aimed at reducing dog abandonment. Empethy appeared to closely align with this vision as it primarily focuses on facilitating dog adoptions. That's when I decided to reach out to the founder and inquire about the possibility of collaborating to create something meaningful together.

What motivated you to choose this specific association, Empethy, for our corporate responsibility program, and how does it align with our company's values and goals?

We have always promoted various volunteer activities, ranging from helping the homeless to supporting charities. This year, we chose to support Empethy because we wanted our team members to become more aware of issues that often escape our daily lives. We don't always realize how serious the problems related to shelters and dog abandonment are, and how much pain these animals endure.

We operate and reside in a privileged environment, where our employees are treated with respect as individuals rather than just as employees. In this context, it is vital for our teams to become more engaged in social initiatives and for us to actively participate in a series of charitable projects.

Do you have any advice for leaders and managers on how to continue fostering empathy and social awareness among their employees in light of this experience?

Certainly, it's crucial to maintain and expand involvement in volunteer activities. These endeavors not only foster awareness but also provide valuable team-building experiences. As managers, let's actively champion and back these initiatives, emphasizing the importance of social engagement within our corporate culture.
Additionally, when speaking to other managers, we can highlight that these activities also enhance employee satisfaction and retention. Engaged employees who feel a sense of purpose are more likely to be motivated and committed to their work, ultimately benefiting the organization as a whole. So, by encouraging social initiatives, we're not only making a difference in the community but also strengthening our teams and our business.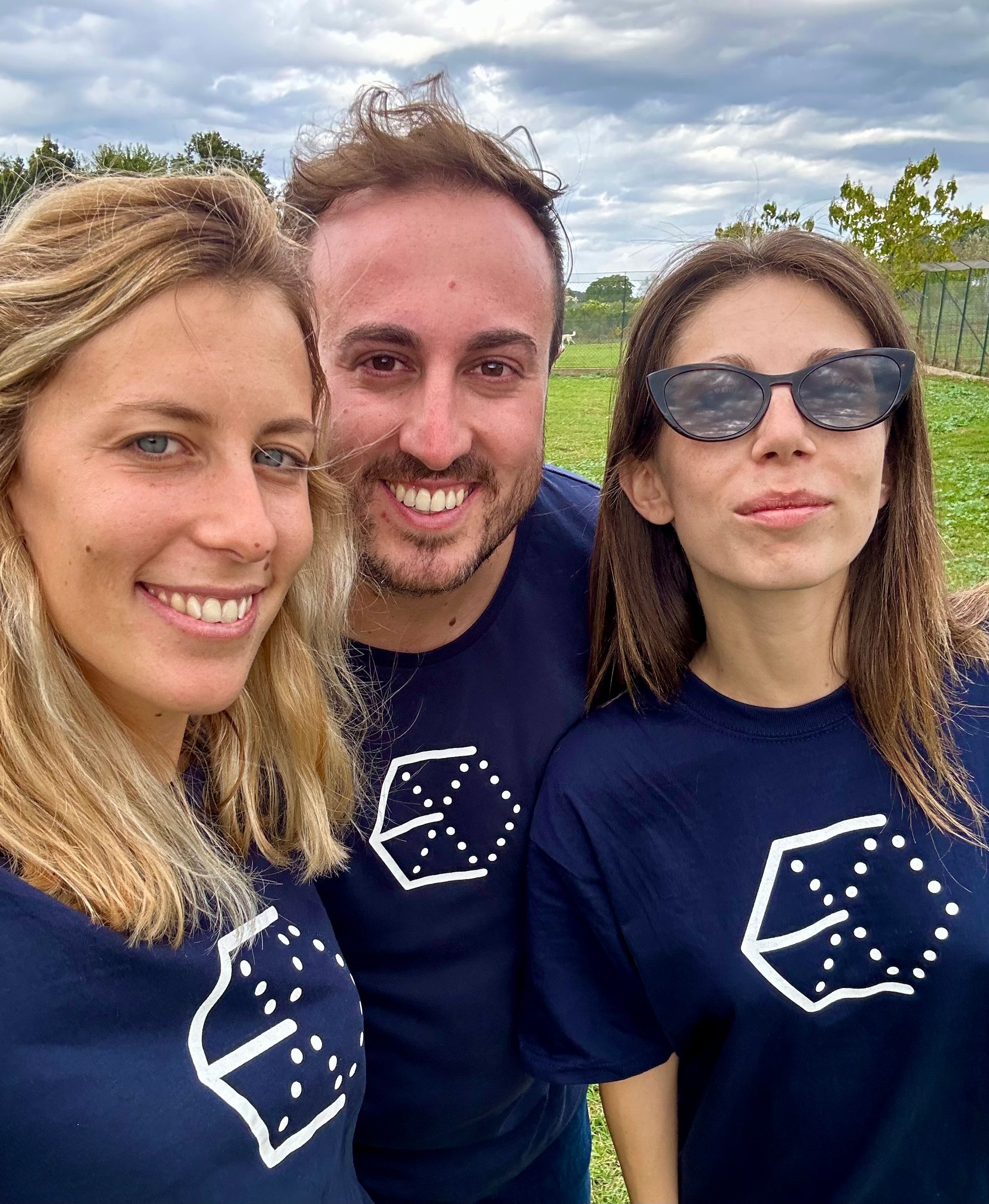 How do you think this experience will have a long-term positive impact on our employees' well-being?

This experience will sensitize them to community challenges and make them more aware of the world around them, instilling a sense of gratitude for the opportunities they have in life.

However, the impact goes beyond personal awareness. It will motivate employees to make a concrete difference in the community, as demonstrated by our upcoming initiative with the Sant'Egidio Community. This social commitment will contribute to improving the well-being of the community and creating an empathetic and engaged corporate culture. This virtuous cycle of awareness and social action will have a lasting impact on our employees' well-being.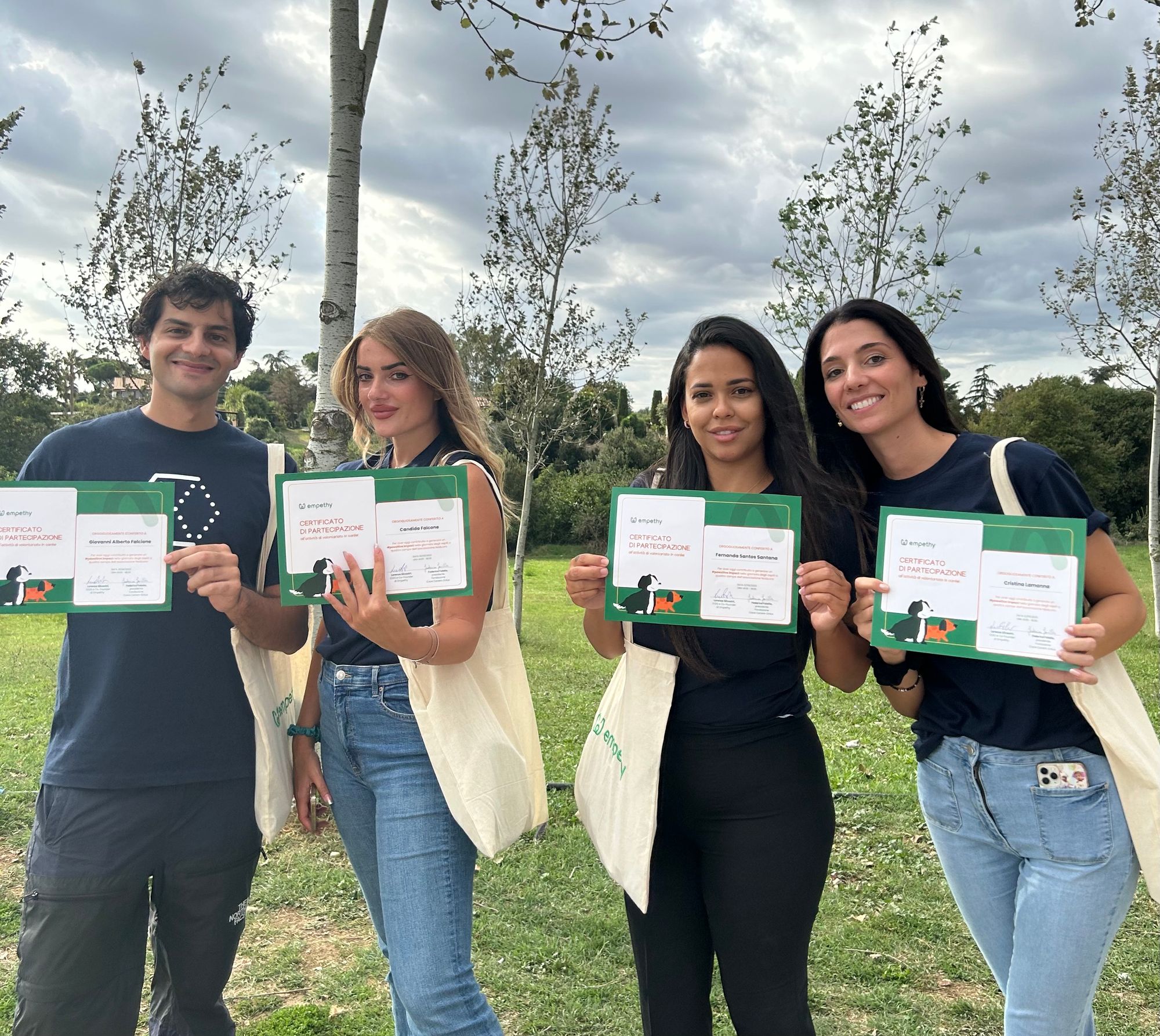 Italian 🇮🇹
L'impatto duraturo delle iniziative di responsabilità sociale sul benessere dei dipendenti
La nostra recente iniziativa nel quadro del Programma di Responsabilità Aziendale di Empethy ha avuto un profondo impatto sul nostro team e sulla cultura aziendale. Abbiamo avuto l'opportunità di visitare il rifugio di Valle Grande, condividendo momenti indimenticabili con i cani dell'Associazione Noi & Loro. Questa esperienza ha rafforzato il nostro impegno verso l'empatia, l'inclusione e la responsabilità sociale.

Oggi, abbiamo l'opportunità di approfondire ulteriormente questa iniziativa e il suo impatto sul benessere dei nostri dipendenti attraverso una conversazione con Gerardo Gagliardo, CFO di Exein.
Come hai scoperto questa associazione?

Ho scoperto Empethy su LinkedIn quando uno dei loro articoli è apparso nel mio feed. Ho deciso di approfondire la loro iniziativa e sono rimasto sinceramente impressionato.
Prima di entrare a far parte di Exein, avevo aspirazioni di avviare un'impresa mirata a ridurre l'abbandono dei cani. Empethy sembrava allinearsi strettamente con questa visione in quanto si concentra principalmente sulla facilitazione delle adozioni dei cani. È stato in quel momento che ho deciso di contattare la fondatrice e informarmi sulla possibilità di collaborare per creare qualcosa di significativo insieme.

Cosa ti ha motivato a scegliere questa specifica associazione, Empethy, per il nostro programma di responsabilità aziendale, e in che modo si allinea con i valori e gli obiettivi della nostra azienda?

Noi promuoviamo molte attività di volontariato, a partire dall'aiutare le persone senzatetto e sostenere opere di beneficenza. Quest'anno, abbiamo scelto di sostenere Empethy perché desideravamo che i membri del nostro team diventassero più consapevoli delle questioni che spesso sfuggono alla nostra vita quotidiana. Non sempre ci rendiamo conto di quanto siano gravi i problemi legati ai rifugi e all'abbandono dei cani e quanto dolore provino questi animali.
Operiamo e risiediamo in un ambiente privilegiato, dove i nostri dipendenti vengono trattati con rispetto come individui e non solo come dipendenti. In questo contesto, è fondamentale che i nostri team si impegnino maggiormente in iniziative sociali e che partecipiamo attivamente a una serie di progetti di volontariato.
Hai dei consigli per i leader e i manager su come continuare a coltivare l'empatia e la sensibilità sociale dei dipendenti alla luce di questa esperienza?
Certamente, è fondamentale mantenere e ampliare il coinvolgimento nelle attività di volontariato dei propri team. Queste iniziative non solo promuovono la consapevolezza, ma offrono anche preziose esperienze di team building. I manager dovrebbero incoraggiare e sostenere attivamente queste iniziative, facendo in modo che l'coinvolgimento sociale diventi parte integrante della cultura aziendale.
Inoltre, è importante sottolineare che queste attività migliorano anche la soddisfazione e la fidelizzazione dei dipendenti. I dipendenti impegnati che sentono di avere uno scopo sono più propensi a essere motivati e impegnati nel loro lavoro, il che alla fine beneficia l'intera organizzazione. Quindi, promuovendo iniziative sociali, stiamo contribuendo non solo alla comunità, ma anche al rafforzamento dei nostri team e della nostra azienda.
Come pensi che l'esperienza abbia un impatto positivo a lungo termine sul benessere dei nostri dipendenti?

L'esperienza avrà un impatto positivo a lungo termine sui nostri dipendenti in diversi modi. Inizialmente, li sensibilizzerà alle sfide della comunità e li renderà più consapevoli del mondo circostante, suscitando un sentimento di gratitudine per le opportunità che hanno nella vita.

Ma l'impatto va oltre la consapevolezza personale. Motiverà i dipendenti a fare una differenza concreta nella comunità, come dimostra la nostra prossima iniziativa con la Comunità di Sant'Egidio. Questo impegno sociale contribuirà a migliorare il benessere della comunità e a creare una cultura aziendale empatica e coinvolta.