A Bold Leap Forward: Exein Sets Foot in Karlsruhe, Germany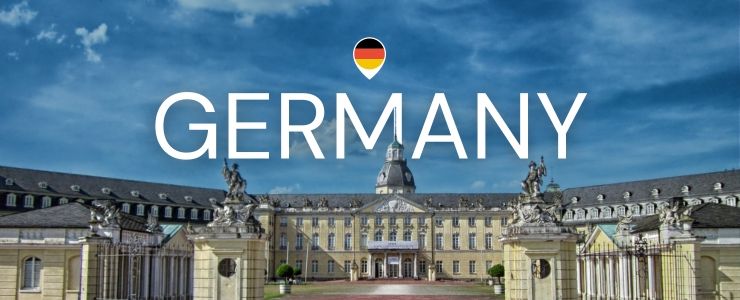 Today, we announce a milestone in our corporate journey - the opening of our new office in Karlsruhe, Germany.
As an organization, our roots started in the vibrant city of Rome and grew stronger as we branched out to the tech capital of San Francisco. Now, this expansion into Germany symbolizes our bold resolve to explore fresh territories and push the boundaries of our cybersecurity expertise.
So, why Karlsruhe?
Karlsruhe is an embodiment of technological dynamism. Known as the 'Silicon Valley of Germany', it houses an impressive ecosystem of tech giants, dynamic start-ups, and esteemed educational institutions, making it a powerhouse of innovation and talent. It's a city where the future of cybersecurity is shaped and the perfect place for Exein to set up shop.
For us at Exein, it's a significant move that exhibits our willingness to venture into a new geography, understand its unique dynamics, and assimilate ourselves into its fabric. This is not merely a geographical expansion; it's a strategic assertion of our place in the global cybersecurity landscape.
But what does this mean for Exein's current and prospective clients?
Our new Karlsruhe office represents our commitment to serving our clients better. By expanding our global footprint, we're positioned to tap into a wider talent pool, collaborate with industry pioneers, and drive innovative cybersecurity solutions. This move will enhance our capacity to deliver cutting-edge services and ensure that we remain at the forefront of cybersecurity advances.
As with our past expansions, our primary focus remains on fostering mutually beneficial relationships. We aim to be both a learner and a contributor, soaking in the knowledge and resources Karlsruhe offers, while sharing our expertise and innovative solutions to enhance the region's cybersecurity ecosystem.
The Karlsruhe office will also serve as a bridge, further strengthening our ties with the European and American markets while cementing our presence in Germany. This tri-continental presence, encompassing Rome, San Francisco, and now Karlsruhe, bolsters our ability to deliver round-the-clock services to our clients, regardless of their location.
In the world of cybersecurity, the terrain is ever-evolving, and the power dynamics are always in flux. In this environment, our move to Karlsruhe is a demonstration of our agility, adaptability, and ambition. It's an assertion of our confidence, not just in our abilities but in our vision for a safer, more secure digital world.
This is a new chapter in Exein's story, one of bold exploration and exciting opportunities. We are ready for the challenges ahead, and we look forward to making our mark in Karlsruhe. We invite you to join us on this exciting journey towards a more secure and resilient cyber future.
📍
Our new office is situated at 10 Ludwig-Erhard-Allee, Karlsruhe, 76131, Germany.