Securing Smart Homes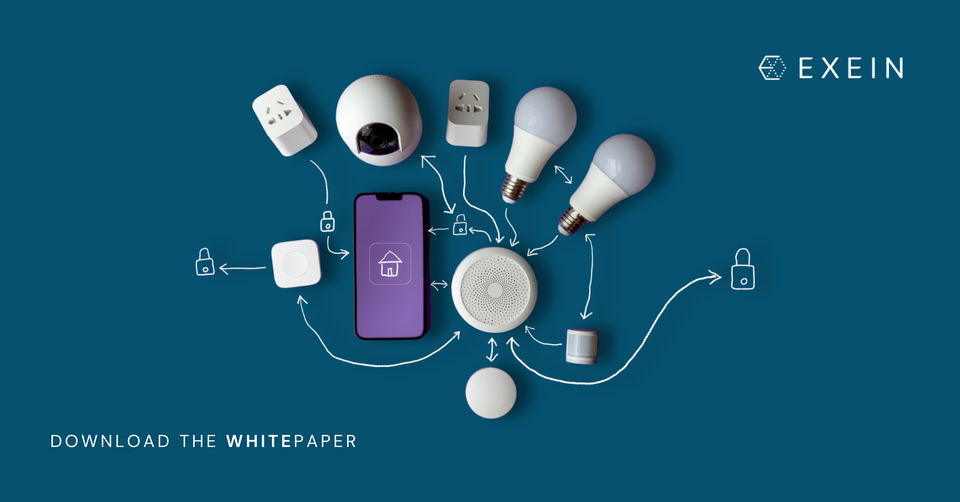 How to Protect Against Evolving Cyberthreats
How Exein solutions can help manufacturers protect their IoT appliances from emerging cyberthreats to smart homes.
The world of smart homes is evolving at an unprecedented pace, offering unmatched convenience and automation.
Yet, this connected ecosystem also presents new challenges, particularly concerning security.
As IoT becomes deeply integrated into our daily routines, ensuring the safety and reliability of smart home devices is a top priority – not only for homeowners but also for manufacturers responsible for crafting these innovative solutions.
This white paper discusses the necessity for Smart Home appliances with built-in security and elaborates on how Exein tackles this issue, making security for smart homes a reality.
Key Topics Explored:
IoT in Smart Homes: Gain a deep understanding of IoT communication within smart homes and its implications.
Securing Smart Homes: Insights into real-world cyberattacks that have targeted smart homes.
Embedded Security & Field Protection: How to elevate device security with multilayered protection at its core and resilience against both external and internal threats.
Download the White paper and learn how Exein can be your go-to choice for the security of smart home appliances.
''' '''