Unlocking Compliance: Navigate the Cyber Resilience Act with Confidence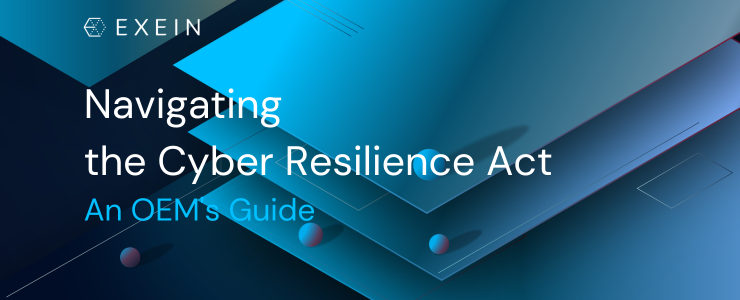 The Cyber Resilience Act is an EU-wide legislation path designed to protect consumers and businesses from products with inadequate security features.
Introduced by the European Commission, it sets mandatory cybersecurity requirements for digital products throughout their lifecycle. Its primary goal is to ensure that all digital products, from software to connected devices, are more secure for consumers across the EU.
In this exclusive whitepaper, we look into the key aspects of the Cyber Resilience Act and provide you with practical insights on how to navigate its requirements.
Here's what you'll gain by downloading our whitepaper:
Understanding the Obligations: Uncover the requirements outlined in the Cyber Resilience Act, empowering you to meet each obligation with confidence.
Effortless Compliance Journey: Understand the path to compliance with the Cyber Resilience Act, and the necessary steps for reporting vulnerabilities and incidents.
Enhanced Product Security: Learn how to enhance the security of your products with advanced security features.
Secure Your Digital Products Today!
Don't miss out on this opportunity to equip yourself with the knowledge and strategies needed to protect your digital products and meet the requirements of the Cyber Resilience Act.
Download our exclusive whitepaper now and take the first step towards achieving compliance and fortifying your product security.